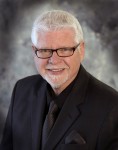 Jim Woofter – Publisher / General Manager
Jim was born and raised in Cortland and has lived here nearly all of his life. Following graduation from Lakeview High School in 1967, he joined the Navy and served on the destroyer USS Hugh Purvis (DD 709). Jim attended both Los Angeles Harbor College and Youngstown State University. He received his degree of Photographic Craftsman from the Professional Photographers of America. Jim worked as a professional photographer for 34 years, retiring in 2004. Later that same year he became the first manager of the Cortland News and in January of 2008 he purchased the newspaper and is now the owner and publisher.  Jim was elected Mayor of Cortland in 2016.  Previously to that he had served in city government for fourteen years.
Community Involvement
Past charter member, president and Paul Harris Fellow of Cortland Rotary Club
Founder and past member of the Cortland Community Band
Member of Old Erie Masonic Lodge #3, F & AM
Past Board member of Trumbull Mobile Meals
Member of the Youngstown Air Reserve Base Community Council
Member of the Committee for the Freedom Warrior Golf Outing
Member Trumbull County Alzheimer's Walk Committee
Member Trumbull County Tourism Bureau
---
Sally Lane – Editor
Sally brings years of writing experience, having begun freelancing when she was 16 and writing for publication ever since. Her writings include two books about Cortland and Bazetta. Sally has been a Title One teacher at Cortland Elementary School for the last 20 years, President of the Cortland Bazetta Historical Society and plays the flute in the Cortland Community Band. She is married to Cortland native Ralph Lane and they have two married children.
---
Pam Haake – Graphic Designer & Webmaster
Pam is a graduate of Maplewood High School and ITT Technical School. She credits her interest in graphic design to her mother-in-law, Barb, who is also a graphic designer. Pam enjoys spending time with her family, scrapbooking and working on the computer. Pam and her husband Glenn have two children and reside in Cortland.
---
Thom Foley – Account Representative
"I grew up in Youngstown and have a B.S. in Business and a Master's in Business and in Technology. I teach at TCTC and Kent State and was named outstanding faculty member for 2001 at Kent State-Geauga. I have owned several pizza and ice cream stores, including Tom Foolery's in Cortland. For over 30 years I have played the role of Santa Claus during the Christmas season."